As of 5th April 2022, our church is the Langley distribution centre for the Slough Food Bank. We aim to help local people in crisis.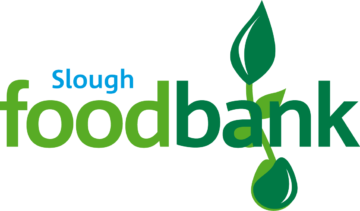 Donations are made to Food Bank by the general public and some businesses.
Those who are in critical need of food can be referred from one of many agencies. The distribution centres can only give out food to those with a referral.
Unfortunately, the distribution centres are not collection points for those donating food. The best way is to place donated items in the allocated boxes at many supermarkets.
To find out more about how the Food Bank – how to acquire a voucher- what can be donated - is to look on the Slough Food Bank website
http://slough.foodbank.org.uk or telephone 01753 550303
(Our Church contact is Wendy Williams)
Below is some further, more detailed, information from Food Bank should you need it...
If you are in need of our services: please note that you must first be referred by one of our many referral agencies (there are approximately 200). The agencies include SHOC, The Salvation Army, Slough Probation, Jobs Centre (You can put a request on your journal), GPs, and Start-Turning Point. Please approach an agency who you think is best placed to professionally assess your circumstances. See more on our website page: https://slough.foodbank.org.uk/get-help/foodbank-vouchers/
If you are a referral service: please email data@slough.foodbank.org.uk
If you would like to volunteer: please see our website page: https://slough.foodbank.org.uk/give-help-2/volunteer/ If your enquiry is not answered from what you see on the page, please refer to volunteers@slough.foodbank.org.uk
If you wish to make a food donation: please see our website page: https://slough.foodbank.org.uk/give-help-2/donate-food/
If you wish to make a monetary donation: please see our website page: https://slough.foodbank.org.uk/give-help-2/donate-money/
For location directions and opening times: please see: https://slough.foodbank.org.uk/locations/
Replies to other frequently asked questions are shown on this page of our website: https://slough.foodbank.org.uk/get-help/faq/